Domain name renewals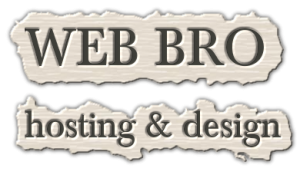 One of the questions we are asked most frequently has to do with domain name renewal. There are many spammers out there that will send messages by text, email, website forms, and even letters through the US Postal Service to try to get you to send money to renew your domain name or renew an online registration with a search engine. Please pay attention to the name of the company sending you the notice. If you do not recognize it as your registrar, you can safely ignore these notices.
Domain names registered with Web Bro are either renewed through our automatic renewal reminder system, or included on invoices we send directly to our customers. Our customers are welcome to contact us anytime with questions or concerns about domain name registration, even to double check any of the spam notices. A quick call or text and questions will be answered.
There is a free online service available to look up the expiration date of domain name registrations. It is called WhoIs.com. Search for the domain name in the box at the top right of the website header. Among the technical information that displays for the domain name, the expiration date is listed. Domain names that are not renewed before the expiration date can be bought by someone else.
Please contact us anytime with questions or concerns about your website, internet presence, social media, etc. We are happy to help!